I already have permission to add events to this site
I need permission to add events to this site
---
---
Tips about filling out the submission form
The organizer and venue list is VERY long, so sometimes the scroll bar does not reach the bottom of the list. You may need to use the down arrow keys to scroll to your selection.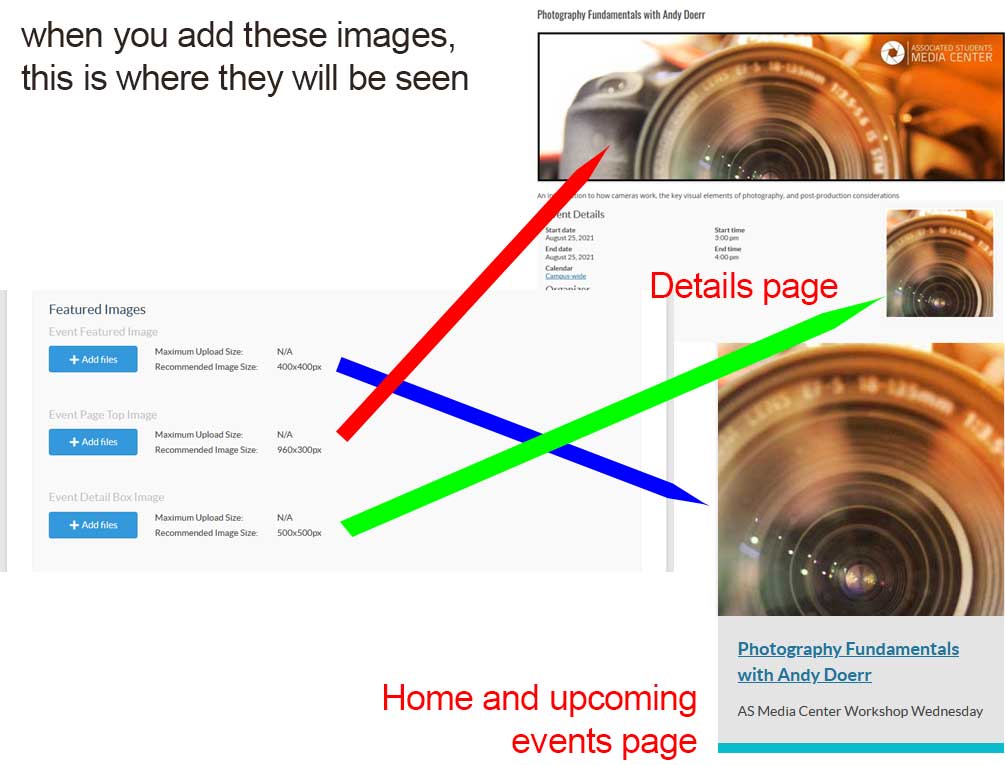 Image notes:
You can use the same square image for both the Event Featured Image and the Event Detail Box Image.
If you don't upload any image, a default Events & Tickets logo will be added automatically.
If you want to add a different sized image e.g. a poster proportional or 8.5×11 image, you can add it when you're adding the text by clicking on the add media button.