Walk With Us: In Commemoration of the Martin Luther King Jr. Holiday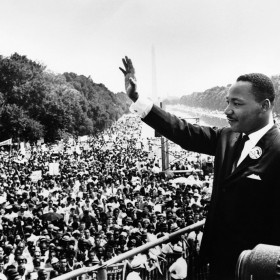 Friday, January 15, 2016
12:00 PM – 1:30 PM
Tweet
The UCSB Center for Black Studies Research will host "Walk With Us," a commemorative walk through the UC Santa Barbara campus at noon on Friday, January 15, 2016, in observance of the Martin Luther King, Jr. holiday.
The public is invited to gather at the Eternal Flame on the campus lawn near Buchanan Hall. The commemorative walk from the Eternal Flame to Mosher Alumni House will feature a visit to the North Hall breezeway murals depicting the Black Student Takeover of 1968.
After the campus walk, the UCSB Alumni Association will host a lunch reception co-sponsored by the Alumni Board of Directors Diversity Committee at Mosher Alumni House.
"Walk With Us" is co-sponsored by the Martin Luther King, Jr. Committee of Santa Barbara.
Media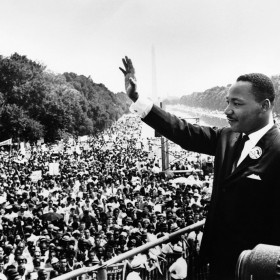 Features
Subjects
Audiences
Additional Resources
More Links:
http://www.mlksb.com/calendar