TELEtalk: DYING TO CROSS: IMMIGRATION AND SPANISH-LAGUAGE TELEVISION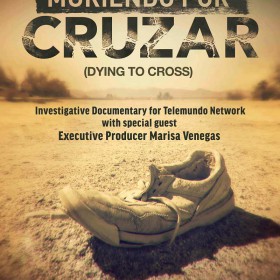 Thursday, March 3, 2016
7:00 PM – 10:00 PM
Tweet
Muriendo por Cruzar (Dying to Cross) is an Emmy Award-winning investigation into the deaths by dehydration of undocumented immigrants in Brooks County, Texas as they traverse inhospitable terrains in order to avoid a Border Patrol checkpoint 70 miles north of the border. In this Telemundo Network documentary we hear the harrowing stories of immigrants and their families, as well as the forensic specialists working to identify their remains and the ranchers and understaffed law enforcement officers on whose territory they trespass searching for a better life.
Q&A with Executive Producer Marisa Venegas and Professors Inés Casillas and Cristina Venegas.
Muriendo por Cruzar is a production of Telemundo Network, The Weather Channel and the Investigative Fund.
There is no admission charge for this event, but a reservation is recommended in order to guarantee a seat: http://www.carseywolf.ucsb.edu/pollock/events/tele-talk-dying-cross-immigration-and-spanish-laguage-television
Media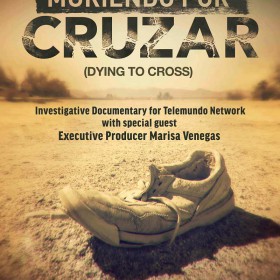 Subjects
Audiences
Additional Resources
Facebook Link:
https://www.facebook.com/pollocktheater/
More Links: