AS Program Board Presents… Hudson Mohawke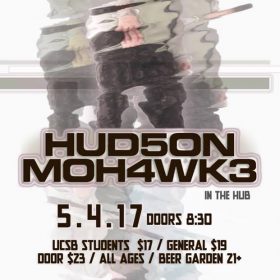 Thursday, May 4, 2017
8:30 PM – 11:15 PM
Tweet
Tickets go on sale April 20th at 10 am at the AS Ticket Office and online.
Tickets for UCSB students (with a valid access card) will be $17. General Admission is $19, and tickets bought at the Door are $23.
Student pricing won't be available at the door so buy your ticket asap!
Hudson Mohawke has been on a meteoric rise the last few years, working with some of the biggest names in hip hop, pop and dance music but everything started in a bedroom in Glasgow when he was barely a teenager. From age 15 he was an award winning scratch DJ producing happy hardcore on cracked software – he came to define a generation of electronic fusion producers but unlike many of his peers, Hudson has matured into a fully fledged contemporary hitmaker continually working to break the mold.
Born of the underground club scene in the UK, 'Hud Mo' has been releasing music for the last 10 years, cultivating a formidable presence in the community. His US break-out came in 2012 with TNGHT, the collaborative project with fellow producer Lunice, which saw their production influence the A-list in rap and help remind the US dance scene of Hip Hop as the most important contemporary club music. To date – Hudson has worked with Drake, Kanye West, John Legend, Travis $cott, Future, Lil Wayne, Young Thug, Pusha-T, Tinashe, Blood Orange, The Foals, Frank Ocean, Bjork and Antony & The Jonsons.
Restrictions
NO RE-ENTRY. No glow sticks, fireworks, lasers, skateboards, bottles, cans, knives, alcohol, animals, illegal substances, wallet chains, recording devices, backpacks, large bags, projectile items, stage diving, crowd surfing, or moshing. Any person engaged in violent conduct or endangering others will be removed from the venue.
Media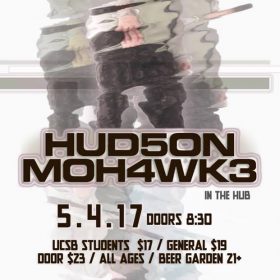 Video
Features
Subjects
Additional Resources
Facebook Link:
https://www.facebook.com/events/278773372534135/
More Links:
Pricing
Student : $17
GA : $19
Doors : $23